P
HYSINEWS REPORTS:Women from across the globe are dying from complications of Brazilian butt lift operations, prompting an international task force of plastic surgeons to warn against the procedure.
Driven to fame by the likes of Kim Kardashian and Kylie Jenner, plastic surgeons performed 18,487 such 'butt lifts' in 2015.
But the procedures comes with serious risks.
For 30-year-old Lattia Baumeister, a butt lift was deadly.
She died on the operating table in Florida, leaving her six children in Illinois motherless.
She was one of least 33 people have died in the last five years in the US because fat transferred to their butts caused deadly embolisms, and a special task force is now warning surgeons that the way they learned to do the operation may be deadly.
Pictured Above this Post
Lattia Baumeister (1st) died of a fat embolism after a Brazilian butt lift in June of last year. (Pictured on the left side of this post page)
Lidvian Zelaya (2nd), from New York, suffered the same fate after getting the lift in Florida.(Pictured at the right on this page post)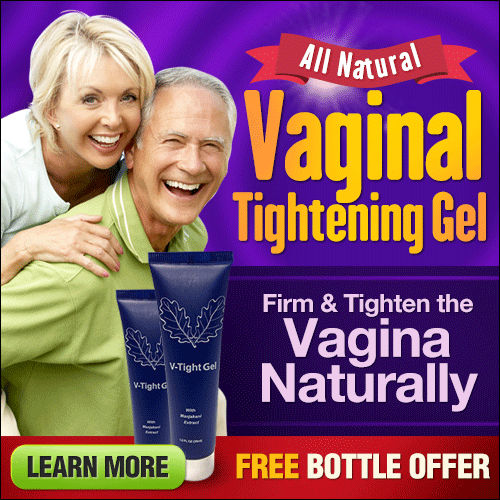 In the last five years, plastic surgeons have seen a 150 percent increase in the Brazilian butt lift business.

Plastic surgery, as a field, is fairly low risk, with average mortality rates across all such procedures hovering around one in 55,000.

But some surgeries are far more dangerous than others.

Traditionally, plastic surgeons consider the tummy tuck one of the riskiest procedures they do, with about a four percent risk of major complications.

That procedure is complex and invasive, and patients are at risk for developing blood clots that travel up to the heart and can quickly turn deadly.



When plastic surgeons inject transferred fat into the muscles of the butt, there is a high risk that a glob of the fat will get into the inferior or superior gluteal veins and travel to the lungs.
For the procedure, a surgeon suctions excess fat from one part of a patient's body and transfers it to the buttocks via injection.

'It really requires relatively little technical finesse,' says Dr Mark Mofid, a San Diego-based plastic surgeon.



HOW IT WORKS:

1. Liposuction to remove fat from abdomen/hips/thighs.

2. Fat is 'processed'.

3. Fat is injected into buttocks.

HOW TO PREPARE:

*. Don't smoke (increases infection risk and blood clot risk).

*. Don't gain weight (when you lose it again, your butt will change).


RECOVERY:

1. Don't work for 10 days.

2. Don't sit for 6 weeks.

3. Sleep on stomach.

4. Final shape will take months or a year to form.




In 2017, Ranika Hall (Pictured)had a lift and died shortly after, at just 25 years old.


Heather Meadows (Pictured below) died in the same building in Florida during the same operation
'Snapchat Surgeon': doctors who livestream their operations on social media to millions of viewers.
Inside the operating thearte wiht Dr Shulman and his snap chatting assistants.
Liposuction: Extracting fat from the abdomen.
The jars fill up with a mixture of fat, bodily fluid and blood, which will gradually separate like oil and water.
Snapchat Surgeon Livestreams Lady Getting A Buttock Lift PHYSINEWS WARNS ***Graphic Views Not Suitable for Person Under 18 , Dont Scroll down if you are below 18year old ***
Once, plastic surgery was taboo.


These days going under the knife is like getting a (very expensive) haircut (with side effects).


And now, a soaring number of patients is letting the world watch their procedures on Snapchat.


The past two years have seen the rise of the 'Snapchat Surgeon': doctors who livestream their operations on social media to millions of viewers.


At first, the plastic surgery industry dismissed the few accounts as salacious fads which would die out.


They were wrong.


Earlier this year the trend reached such a height among board-certified surgeons that the American Society of Plastic Surgeons (ASPS) was forced to publish guidelines on how to use social media in the operating theater.


Some medical schools even offer Snapchat lectures for trainee surgeons.



As the industry grapples with ethical boundaries, Daily Mail Online took a look behind the scenes with Dr Matthew Schulman, the most successful in the field alongside Dr Miami, as he performed a Brazilian butt lift (BBL) on a 25-year-old patient from Queens, New York.


The New York City board-certified surgeon joined the social media platform two years ago.


Before, he had built a name for himself as an expert in the BBL field.

But that is now a footnote to his celebrity.

Today, he is pushing five million viewers on his account @nycplasticsurg and 95 percent of his patients already follow him on Snapchat.




Henny, a bubbly 25-year-old from Queens, New York, was already a fan of Dr Schulman's on Snapchat when she decided to become a patient.


She said she liked that she already knew him.


As Henny reached her final year of graduate school last September, she decided she wanted to get a BBL, a specialized procedure which pumps up the buttocks and reduces the size of the waist.

The bubbly 25-year-old from Queens, New York, said she had been thinking about it for years.

Finally, she decided she would get it as a graduation present for herself.


'I spent months searching for the right person.

I had three other consultations before I met Dr Schulman.



'But as soon as I met Dr Schulman, I was sure.


He was exactly the same in person as he was on his Snapchat.


He knew what he was doing, and I'd seen him do it.

I felt like I was in safe hands, and he was familiar.'


She added that her mother was reassured by the fact that she could watch her during the operation.'


She didn't want me to do it at all.

But once I told her I was doing it, she was happy she could watch it.'


And so she booked herself in to go under the knife on July 11, 2017, at 8am with her family ready at home to watch along.
This is a shot of Dr Schulman's operating theater when there is no surgery going on.


The set-up is well-oiled, and primed for visitors like fans or media.

There is space for at least nine people, with bright lights for the shooting.
Order of service: A large white board in the corner lists the essentials the procedure, the timings, and if Snapchat is on.
Dr Schulman keeps Henny's before pictures permanently displayed in the room as they morph her body.
The entire procedure would be three hours long, one hour of liposuction on the back, one on the front, and an hour to re-inject all of that fat into her hips and butt while shaping it into place.
Dr Schulman is relaxed and confident, flanked by an anesthetist, a physician's assistant and a registered nurse.
There is also a student in the room, 18-year-old Matt from Chicago, who is an aspiring surgeon and an avid fan of @nycplasticsurg.
'We usually play music in here but I won't today.
Stay serious,' Dr Schulman says with a smirk.
STAGE ONE: LIPOSUCTION ON THE FRONT (1 HOUR)
Liposuction is a broad term which refers to the removal of fat from any part of the body commonly the tummy or the thighs.
In a standard liposuction procedure, the fat is then discarded.
In a BBL, it is 'processed' then injected back into the body, all into the butt and hips.
There are various ways to perform liposuction.
Surgeons can use a 'tumescent fluid', inserting a mixture of salt water, numbing medicine and epinephrine into the body before the fat is removed.
This is designed to minimize the amount of bruising afterwards.
Other options can involve using a laser-powered cannula or an ultrasound-powered cannula, which emit energy to melt the fat before it is removed.
Dr Schulman does none of that in a BBL.
He uses another classic technique: using a power-assisted cannula which vibrates to tunnel into the fibrous tissue and remove the fat.
He makes small incisions around her abdomen, in her belly button and just below her breast line.
Then he starts extracting.
The cannula makes a buzzing noise as he forcefully pumps the tool back and forth into her body, while feeling around for fatty spots to target.
The cannula is connected by a clear tube to a large plastic jar, and the fat splatters into it.
As he moves around her body, Dr Schulman has white cloths to wipe up residue from the incisions.
By the end of the process, these cloths are a deep yellowy-red.
He takes out much more fat than other surgeons normally would.
That is a feature of his trademarked signature style, called the SCOOP Lift, which is a play on the upside-down heart shape.
By taking out far more fat, and injecting far more fat, he makes a smaller waist, and has more to 'work with' to contour the butt creases and createa smooth transition to the legs.
There are long stretches of silence, with each of the team pottering away at their work.
Now and again, the registered nurse Jay will pick up the phone from its designated table, and tell Dr Schulman 'let's do another'.
She snaps as he continues plugging away, chatting to the viewers.
'I know her family are watching!
It's all going very well,' he effuses.
Jay then puts the phone back down and busies herself with making some notes on the white board as the physician's assistant Tami quietly checks the jar of fat and anesthiologist Dr Douglas Kornreich, a long-time associate of Dr Schulman's, stares at the heart monitor.
At times during the three-hour operation conversation flourishes.
Dr Schulman pictured during stage one.

The jars fill up with a mixture of fat, bodily fluid and blood, which will gradually separate like oil and water

Once the first jar was full, Tami moved it over and attached the tubes to the second to start filling it up

By the end of the liposuction section on both front and back, both jars were full
2 Likes
First hour done: Dr Schulman and his assistant Tami sew up Henny's skin where they made incisions for liposuction.
1 Like
On to stage two: The entire team helps to flip Henny over to liposuction the back then re-inject the fat to her butt and contour it.
STAGE TWO: LIPOSUCTION ON THE BACK ANDPROCESSING THE FAT (1 HOUR)
Once flipped over, Dr Schulman takes a snap of Henny's back, with her butt exposed.
He then douses her body in antiseptic ointment, and starts the same process: making marks around her back thighs and waist where he will be extracting the fat.
Meanwhile, the fat in the large plastic jar is 'processing'.
This process is arguably the most important aspect of the procedure.
Brazilian butt lifts have a higher death risk than most cosmetic operations, 20 in 100,000 compared with 1 in 100,000.
There are two major risk factors that can make a BBL fatal: a fat embolism (blood clots that travel to the lungs) and accidental injection of fat to blood vessel.
The team watches as Dr Schulman pauses the procedure to capture the half-way point on Snapchat.
Dr Schulman, pictured marking the points on Henny's back where he will be extracting the last bout of fat.
That is a feature of his trademarked signature style, called the SCOOP Lift.

By taking out far more fat, and injecting far more fat, he makes a smaller waist, and has more to 'work with' to contour the butt creases and create a smooth transition to the legs
Processing the extracted fat.


The physician's assistant pours excess fat into a sterilized jar for storage through a funnel
STAGE THREE: INJECTING THE FAT (1 HOUR)


Finally, Dr Schulman filled up the tools to inject the fat.
'I do it by a combination of feeling and sight,' he explains to the camera.

'I need to get it in the best shape possible for the fat to settle that way'
He reaches a point where he deems her shape complete.

Tami picks up the equipment and sets it aside, then the lights dim, a spotlight comes over the table, and she helps Dr Schulman sew up the incision points.


The physician's assistant captures the final moments of Dr Schulman shaping Henny's butt.
DO YOU LOVE SEX MOVIES?? DOWNLOAD AND WATCH NIGERIA AND USA TOP CELEBRITY SEX VIDEOS BY CLICKING HERE
HOPE YOU ENJOY THIS TOPIC FROM PHYSINEWS, IF YOU'RE USING MOBILE IN ACCESSING OUR BLOG PLEASE CLICK ON ANY BELOW SOCIAL MEDIA ICON TO SHARE THIS POST TO YOUR FRIENDS AND FOLLOWERS, IF YOU'RE ACCESSING IT VIA DESKTOP USE THE SOCIAL MEDIA ICON ON LEFT SIDE SHARE TO YOUR FRIENDS AND FOLLOWERS WE ARE COMMITTED TO GIVE YOU THE BEST OF OUR CATEGORIES... THANKS FOR SHARING..
Do You Have a Products Or Services To Introduce To The World?? Fine LET PHYSINEWS EXPOSE IT TO THE WORLD WITH OUR 750,000+ FACEBOOK GROUP ALL IN AN AFFORDABLE PRICE


To Contact Physinews Media by texting Or Whatsapp Us On 08105183899 or send mail by CLICKING HERE